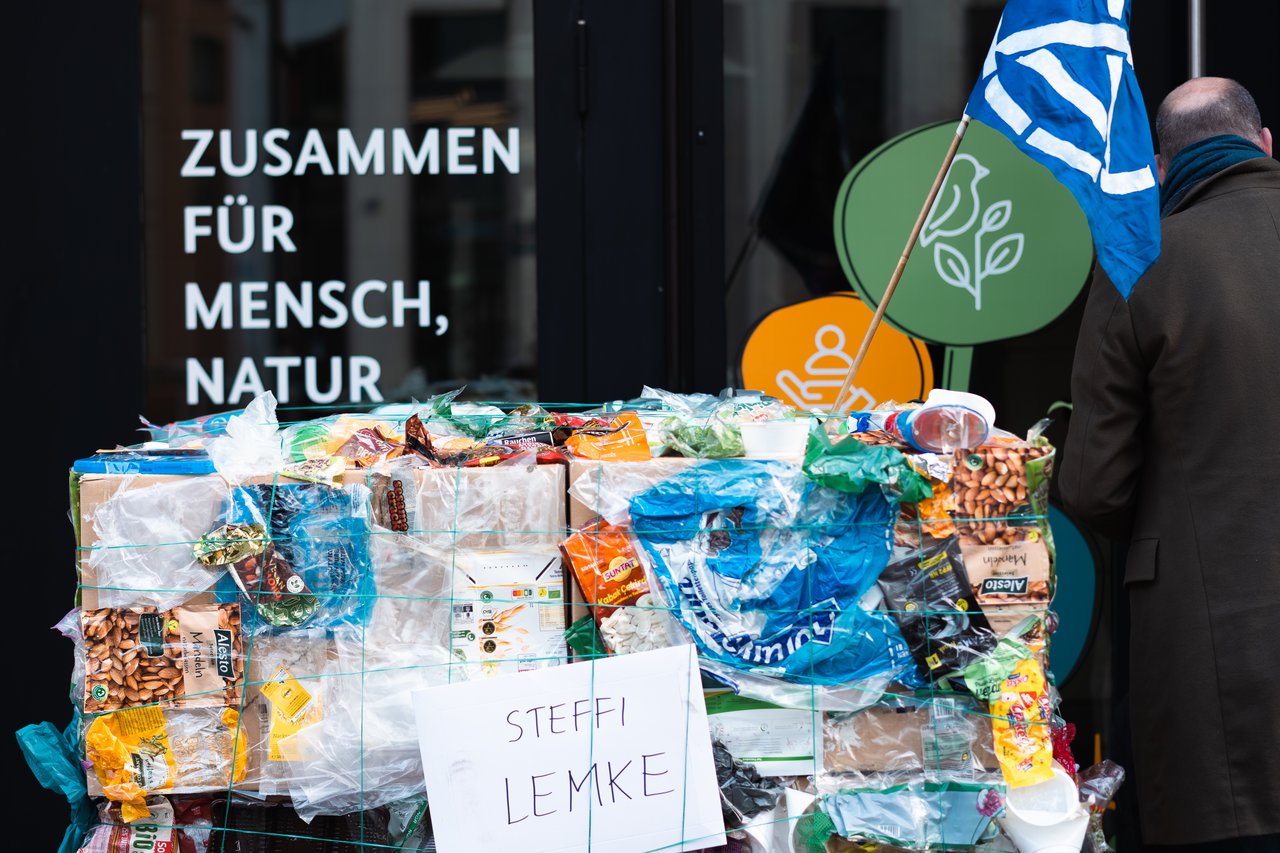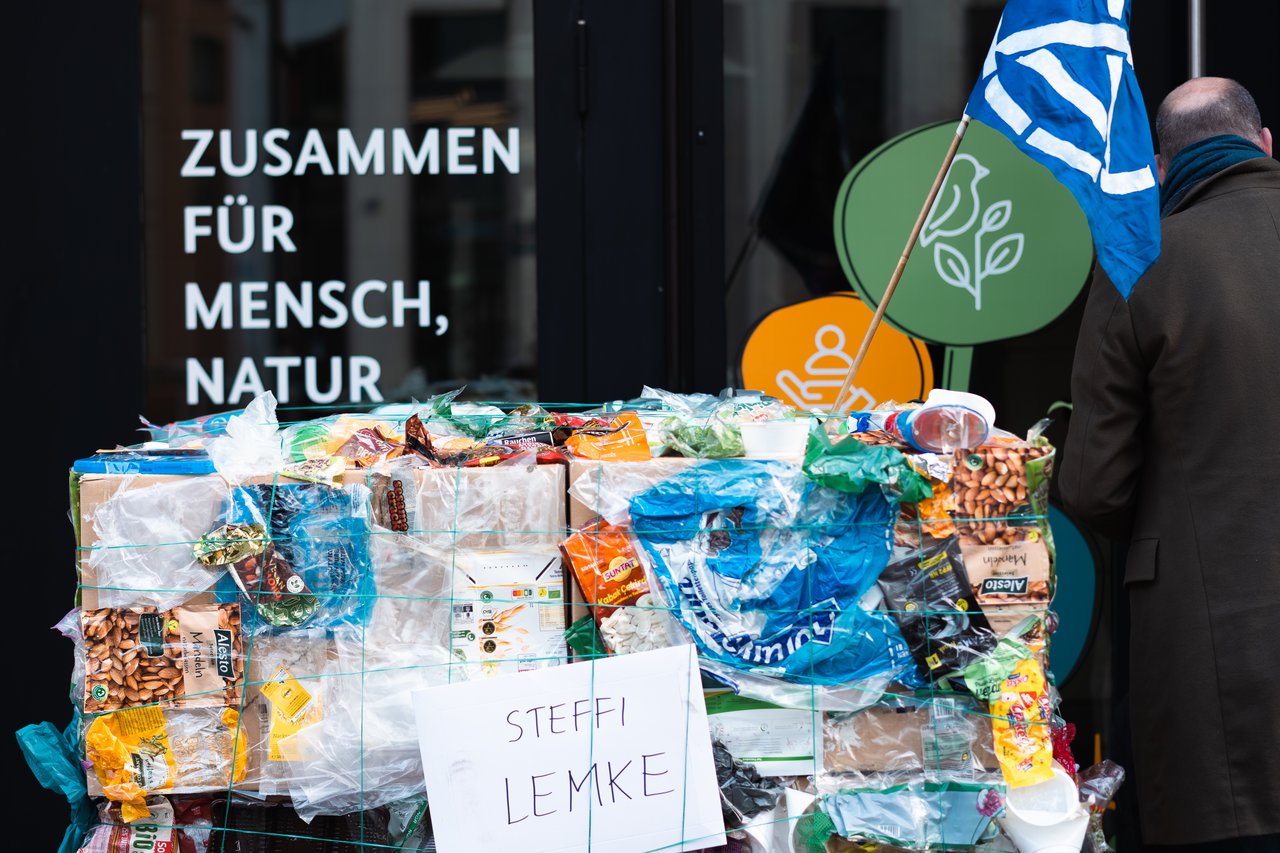 Germany's supposed reputation as one of the world's recycling leaders is a controversial and false narrative hiding some disturbing facts about our waste system:
Of all the plastic waste disposed in German recycling bins, only ca. 15.6% is actually made into new plastic products, while 60% is incinerated, polluting the atmosphere.
The waste reported as "recycled" includes waste exports to other countries, mostly in the Global South, where it is not tracked if recycling actually occurs. Germany is the world's third largest exporter of plastic waste: an average of 1 million tonnes of our plastic waste are shipped abroad onto containers, at times travelling up to 10.000 km to reach its destination.
Sending our waste half-way around the globe for "recycling" purposes, whilst aware that the countries importing it do not possess adequate waste management systems to recycle it is a neocolonial hypocrisy. German waste is piling up in landfills or is burned elsewhere, further burdening the health and environment of the people and countries already most affected by the climate crisis. 
It is time to acknowledge Germany's role as a major contributor of the world's plastic waste crisis, and that our waste exports are an intentional reinforcement of neocolonial structures, which must be stopped!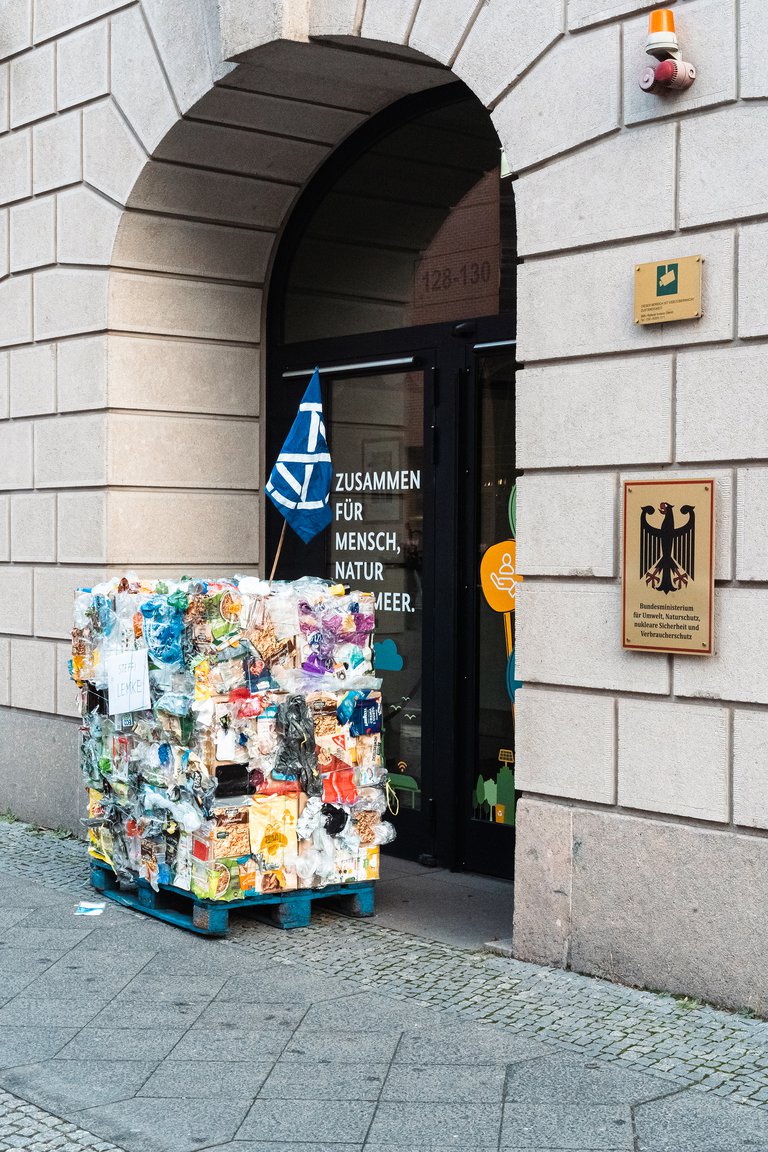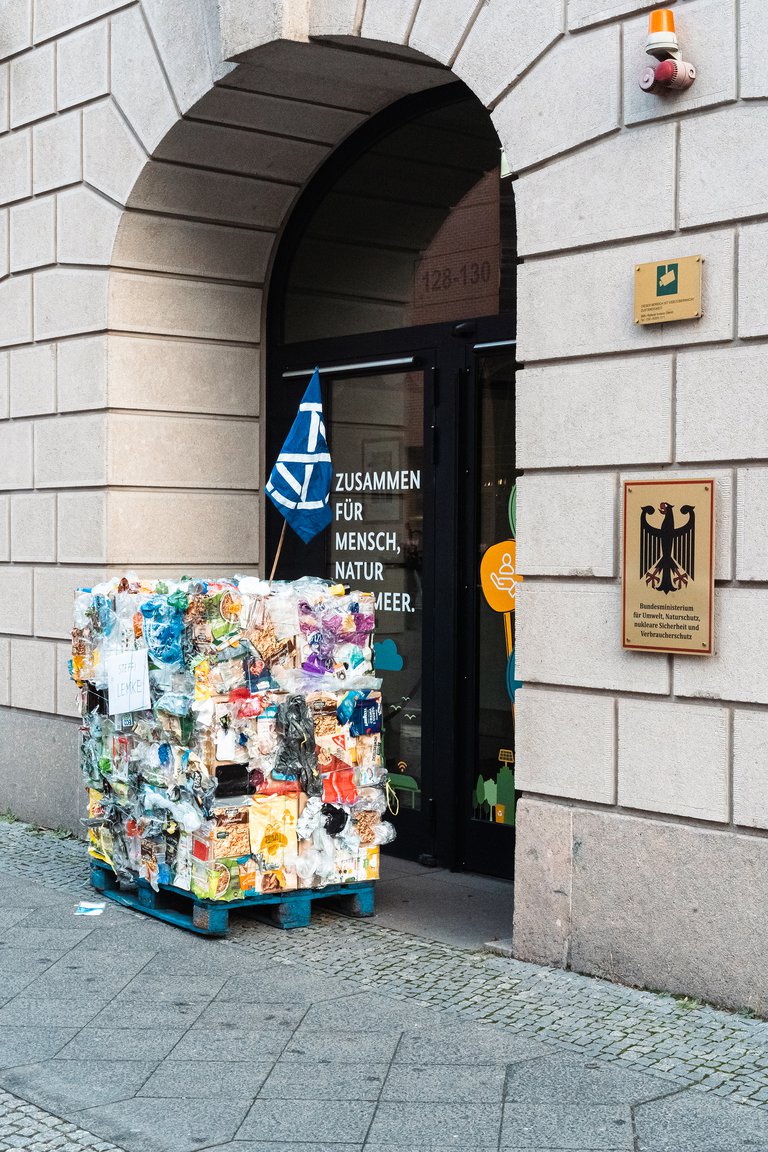 In the past months, we have collected our household recyclable plastic waste with the intention to deliver it to Ms. Steffi Lemke, Germany's Minister of the Environment and Nature Conservation, alongside the following demands to the German government:
A ban of waste exports. The plastic we produce locally, must be dealt with and processed here.
A ban of single-use plastic to lower the level of plastic production. Transferring the responsibility onto consumers to avoid plastic or recycle more does not address the root cause of this issue.
A transparent report on Germany's true recycling rates, not merely on the percentage of waste disposed in recycling bins. 
Financial and technical support to the countries in the Global South for the disposal of previously imported waste, including compensation to affected communities for the loss and damage previously caused.
As one of the world's main polluter, we also ask the German government to employ a leading role to tackle this global crisis and raise international awareness that things cannot go on as they are. 
---
"Stop Waste Colonialism" is an on-going campaign. Join our Signal group chat if you wish to get involved.