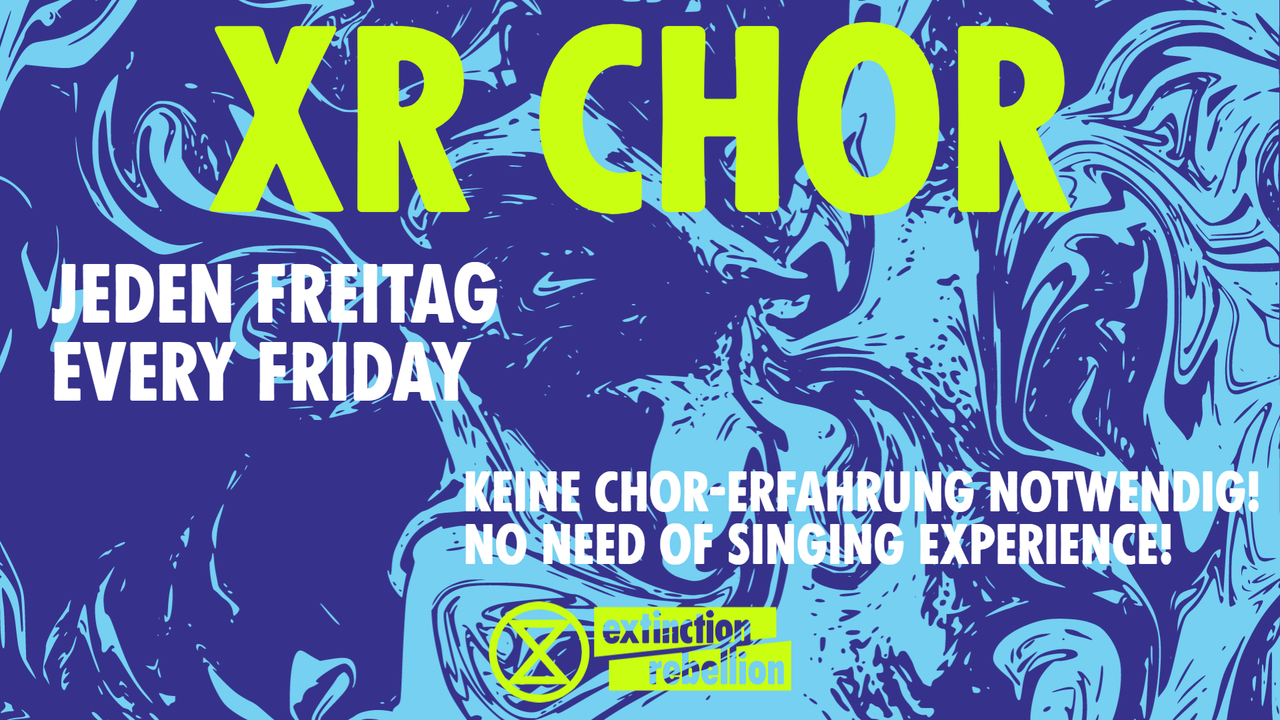 Ort auf Nachfrage / pls ask for location
Du singst gern? Und möchtest dabei die Rebellion unterstützen?
Alle sind willkommen, mit oder ohne Chor-Erfahrung!
Wir freuen uns, dich dort zu begrüßen!
Wann? Freitags 16:45 Uhr
Ort: Bitte Manon fragen: +4917662179004
---
XR Choir
You like to sing? And would like to support the rebellion?
Everyone is welcome - with and without any singing experience!
Looking forward to see you there!
When? Friday 4:45pm
Location: Please ask Manon: +4917662179004
16:45
Ort auf Nachfrage / pls ask for location
16:45
Ort auf Nachfrage / pls ask for location
Veranstaltet von
Aktiv
PGP-Key-ID: 0x04C0217D94E661CA