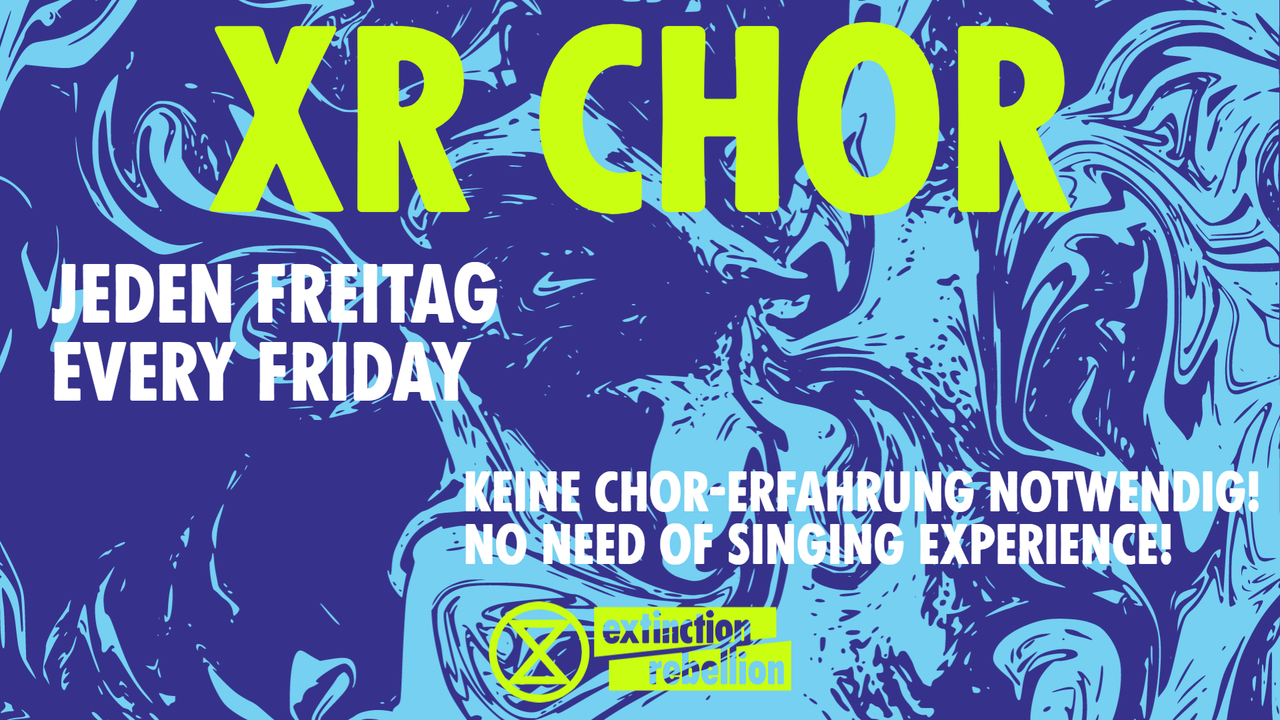 Ort auf Nachfrage / pls ask for location
Du singst gern? Und möchtest dabei die Rebellion unterstützen?

Bitte komm gegen 16.45 Uhr, denn wir wollen um Punkt 17 Uhr gemeinsam beginnen. Wir freuen uns, dich dort zu begrüßen!
Alle sind willkommen, mit oder ohne Chor-Erfahrung!
Wann? Freitags 16:45 Uhr
Ort: Bitte Manon fragen: +4917662179004
---
XR Choir
You like to sing? And would like to support the rebellion?
Please come around 4.45 pm, we have to go to our room at 5 sharp together. Looking forward to see you there!
Everyone is welcome - with and without any singing experience!
When? Friday 4:45pm,
Location: Please ask Manon: +4917662179004
16:45
Ort auf Nachfrage / pls ask for location
16:45
Ort auf Nachfrage / pls ask for location
16:45
Ort auf Nachfrage / pls ask for location
16:45
Ort auf Nachfrage / pls ask for location
16:45
Ort auf Nachfrage / pls ask for location
16:45
Ort auf Nachfrage / pls ask for location
16:45
Ort auf Nachfrage / pls ask for location
Veranstaltet von
Aktiv
PGP-Key-ID: 0x04C0217D94E661CA
Kategorien
Offline: Probe